Bridge To Recovery
The Bridge to Recovery program supports the GO Virginia Region 3 service area by creating a network to enable businesses who need specific professional services or products due to COVID-19, to connect with businesses in the Region 3 footprint who provide those services and products. Learn More about the Bridge To Recovery Program
---
Economic Resources
Economic Developers within the Southern Virginia Regional Alliance quickly moved to form a COVID-19 Emergency Task Force to monitor COVID-19 and collect information on economic resources for Southern Virginia companies. Below is a list of programs and resources currently available. We will continue to populate this list with additional resources as they become available.
Navigate to a specific section below:
State
Federal
Consultants and Professional Service Organizations
Additional Resources
Local and Regional
Webinar Recordings
Regional News Articles
SoVa COVID-19 Task Force Members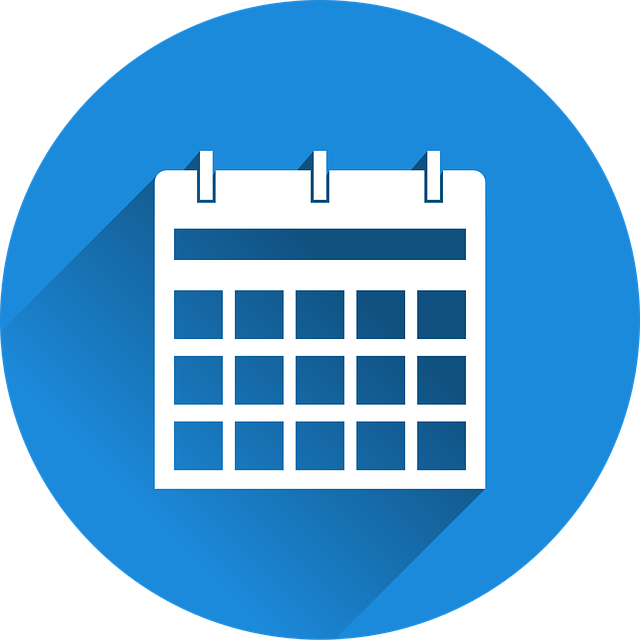 COVID-19 Events Calendar - This calendar will be populated with COVID-19 events and webinars being offered.
*

NEW

Workforce Soultions Webinar Recordings
---
---
State
Find vital information on the status of COVID-19 regulations and support. Many local programs are governed and have allocations flow through the states subject to federal guidelines. This is an ideal starting point for assistance, further enhanced by non-governmental state resources as well as federal and local information.
Commonwealth of Virginia - Coronavirus (COVID-19) measures to ensure the health and safety of Virginians.
* NEWGovernor Glenn Youngkin Updated COVID-19 Action Plan
* NEW Commonwealth's Workplace Safety Standard Revoked - Guidance for Employers to Mitigate the Risk of COVID-19 to Worker effective March 2022
Prior COVID-19 Executive Orders:
Governor Northam Lifts Mask Mandate to Align with CDC Guidance, Announces Virginia to End COVID-19 Mitigation Measures on May 28
Summary of Recent Changes from CDC include:
The full text of Third Amended Executive Order Seventy-Two and Order of Public Health Emergency Nine is available here. Updated guidelines for specific sectors can be found here.
Executive Order 79 and Order of Public Health Emergency Ten Ending of Commonseanse Public Health Restrictions Due to Novel Coronavirus (Covid-19)
Seventh Amended Number Seventy-Two (2021) And Order Of Public Health Emergency Nine Commonsense Surge Restrictions Extension Of Certain Temporary Restrictions Due To Novel Coronavirus (Covid-19)
Amended EO 72 Order of Public Health Emergency Nine Commonsense Surge Restrictions - Order shall be effective immediately and shall remain in full force and effect until 11:59 p.m., February 28, 2021. Guidelines for All Business Sectors
EO 72 Order of Public Health Emergency Nine Commonsense Surge Restrictions - includes modified Stay at Home Order from 12:00 a.m. and 5:00 a.m., mask requirement aged five and over, reduction in social gatherings to 10 individuals, limits on dining establishments - alcohol remains prohibited after 10:00 p.m. and tasting rooms must close by midnight.
EO 67 Amended Phase Three Tightening Of Certain Temporary Restrictions Due To Novel Coronavirus (Covid-19) - Reduction in public and private gatherings, strengthened enforcement within essential retail businesses, and on-site alcohol curfew.
EO 63 - Order Of Public Health Emergency Five Requirement To Wear Face Covering While Inside Buildings
EO 61 and Order of Public Health Emergency Three - Phase One Easing Of Certain Temporary Restrictions Due To Novel Coronavirus (COVID-19)
EO 65 - Order Of Public Health Emergency Six - Phase Two Easing of Certain Temporary Restrictions Due to Novel Coronavirus (COVID-19)
EO 55 - Temporary Stay at Home Order
EO 53 Temporary Restrictions on Restaurants, recreational, entertainment, gatherings, non-essential retail business, and closure of K-12 Schools due to COVID-19
---
Return to Earn Grant - initative will match up to $500 that a qualifying small business pays directly to a new employee hired after May 31, 2021 (either as lump sum or installments to offset the ongoing coasts of child care, transportation, or other barriers to re-employment)
*NEW VDH Interim Guidance - Interim guidance for COVID-19 Prevention in Virginia Prek-12 Schools | Updated February 11, 2022
*NEW Department of Labor and Industry - Revised Final Standard For Infectious Disease Prevention. The revised permanent standard can be found here. Infectious disease preparedness and response plan templates and training guidance are available at doli.virginia.gov. DOLI Emergency Temporary Standard Infectious Disease Prevention As Adopted by the Safety and Health Codes Board on July 15, 2020. Resources - Outreach, Education And Training For The COVID-19 Emergency Temporary Standard, 16VAC25-220. Read the DOLI News Release
REBUILD! VA Grant - The Rebuild VA Grant Fund is a program to help small businesses and non-profits whose normal operations were disrupted by COVID-19. All available funds have been exhausted at this time.
Virginia Department of Agriculture and Consumer Services - (VDACS) provides relevant and up-to-date guidance and resources related to agriculture and agribusiness concerns.
Virginia Department of Education - provides division and building-level administrators, school health coordinators and educators with ready access to up-to-date resources and information about COVID-19 and the steps schools should take to safeguard the health of students and staff.
Virginia Department of Health - Continual updates on the latest numbers and information relevant to COVID-19.
VDH COVID-19 Vaccination Response - Information on the vaccination plan for Virginia and Virginia's COVID-19 Vaccine Statewide pre-registration system - Vaccinate.Virginia.gov
Virginia Department of Housing & Community Development - DHCD is making available current CDBG funding to small cities, towns and rural counties to respond to local needs related to COVID-19 response. Using CDBG Resources in Response to Covid-19
Virginia Department of Small Business & Supplier Diversity - List of COVID-19 Resources for Small Businesses
Virginia Department of Taxation - Tax-related coronavirus updates including relief for taxpayers affected by the ongoing coronavirus pandemic
Virginia Employment Commission - Information on the latest changes to benefits application processes and requirement changes due to COVID-19, unemployment process, and office closings.
Virginia Tourism Corporation - Virginia Tourism has provided guidance for travelers, meeting planners, business resources, and support materials for marketing professionals.
---
Virginia Chamber- Comprehensive overview of resources to ensure your business and your employees have necessary information.
Virginia Economic Developers Association (VEDA) - News and resources from VEDA the voice of economic development in Virginia including weekly recorded webinars
Virginia Municipal League (VML) - VML has developed a regularly-updated, resource addressing questions frequently asked of VML regarding the use and tracking of CARES Act funds by localities - Analysis of CARES Act Funding Questions Raised by Local Governments about Eligible Spending Purposes.
---
Federal
National Strategy for the COVID-19 Response and Pandemic Preparedeness - January 2021
Center for Disease Control and Prevention - As the nation's health protection agency, the CDC is the main source of information for health, safety, and security threats.
Coronavirus.gov - Community resources, virus updates, and small business guidance
Federal Reserve System - newly launched Main Street Lending Program - Federal Reserve takes additional actions to provide up to $2.3 trillion in loans to support the economy
Federal Emergency Management Agency (FEMA)
Food & Drug Administration (FDA) -The FDA also has resources available for businesses looking to increase production or import PPE.
IRS Coronavirus Relief - The IRS has established a special section focused on steps to help taxpayers, businesses and others affected by the coronavirus.
Occupational Safety and Health Administration (OSHA) - Guidance on preparing workplace on COVID-19
U.S. Small Business Administration - Small business guidance & loan resource Find Eligible SBA Lenders - Use this tool to find a nearby lender eligible to issue a loan under the Paycheck Protection Program. The U.S. Small Business Administration, in consultation with the Treasury Department, announced on January 8, that the Paycheck Protection Program (PPP) will re-open the week of January 11 for new borrowers and certain existing PPP borrowers.
Virginia SBDC - Recovery Resources for Small Businesses​ - Resources for businesses to look at reopening and/or planning to transition to the 'new normal'.
U.S. Chamber of Commerce - Combating the coronavirus resources for businesses
U.S. Department of Agriculture (USDA) - Coronavirus Food Assistance Program (CFAP) - Includes FAQs on critical infrastructure, crop insurance, economic research, farm programs, food safety, and more.
U.S. Department of Homeland Security Cybersecurity & Infrastructure Security Agency - Memorandum on Identification of Essential Critical Infrastructure Workers During Covid-19 Response
U.S. Department of Labor Coronavirus Resources - Resources to help workers and employers prepare for the COVID-19 virus
U.S. Economic Development Administration EDA CARES Act Recovery Assistance - provides a wide-range of financial assistance to communities and regions as they respond to and recoverfrom the pandemic.
U.S. Equal Employment Opportunity Commission - What You Should Know About the ADA, the Rehabilitation Act, and COVID-19
U.S. Senate Committee on Small Business & Entrepreneurship - The Small Business Owner's Guide to the CARES Act - To help small business owners and entrepreneurs better understand the new programs.
---
Consultants and Professional Service Organizations
Hunton Andrews Kurth
Littler: Frequently Asked Questions on Workplace Privacy and COVID-19 - Answers to FAQs about an employer's privacy obligations for medical information questionnaires, temperature screenings, self-reporting obligations, and medical examinations.
Cushman & Wakefield
---
Additional Resources:
GRANTSPACE - Where can I find emergency financial resources to help with COVID-19 hardships? This site has a very comprehensive list of grant opportunities, from state and federal grants, to private sector grants, to industry specific grants large and small.
COVID-19 impact: Understanding the importance of supply chains -Business professor explains how supply chains may be affected during a pandemic
GENEDGE - Information and resources for Virginia manufacturers
Main Street America - Existing resources, opportunities, and community response examples to help Main Street districts during this crisis.
National Association of Manufacturers (NAM) - NAM is working with manufacturers who are looking to change their business lines to support the COVID response.
Southern Piedmont Technology Council - List of technology resources available including teleworking/security, business, technology and education resources, and free technology app offerings.
Virginia Career Works – West Piedmont Region Region Rapid Response- Assist small businesses (fewer than 250 employees per site) with certain costs related to the COVID-19 crisis that mitigates or minimizes potential job losses.
Virginia Farm Bureau Producer Resources Related to the Coronavirus COVID-19 - Timely and relevant information related to farm operations during this public health challenge
Farm Credit Administration - This page provides information about the Paycheck Protection Program and guidance for Farm Credit System institutions for making loans under the program.
Virginia Manufacturers Association (VMA) - Updates from the VMA for Virginia's manufacturing sector, its employees and supply chain.
Virginia SBDC - Longwood - COVID-19 business resources page
---
Local and Regional
The latest information on local and regional support, office closings, and webinars and outreach to businesses and citizens.
---
COVID-19 Events Calendar - This calendar will be populated with COVID-19 events and webinars being offered.
---
Webinar Recordings
---
---
SoVa COVID-19 Task Force News

SoVa COVID-19 Task Force Members: Rebecca Adcock, Patrick County Chamber of Commerce; Sean Adkins, Patrick County Economic Development; Corrie Bobe, City of Danville Economic Development; Kristy Johnson, Halifax County IDA; Anne Moore Sparks, Danville Pittsylvania County Chamber of Commerce; Telly Tucker, Institute for Advanced Learning and Research; Linda Green, Southern Virginia Regional Alliance; Deborah Gosney, Southside Planning District Commission; Todd Haymore, Hunton Andrews Kurth; Michael Armbrister, West Piedmont Planning District Commission; Mitzi McCormick, Halifax County Chamber of Commerce; Matt Rowe, Pittsylvania County Economic Development; Martinsville Henry County Chamber of Commerce.