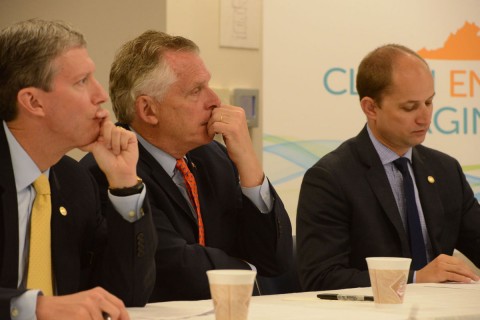 Virginia Gov. Terry McAuliffe applauded a Dan River Region solar energy project and said Virginia needs to get serious about alternative energy if it wants to attract large tech companies and other employers during an energy roundtable discussion Tuesday in Danville.
"We've got to get our heads out of the sand on this issue," McAuliffe said.
At the roundtable meeting — which included leaders from Danville Utilities, the city of Danville, Pittsylvania County and others — McAuliffe announced the Kentuck Solar project solar farm will begin construction in August.