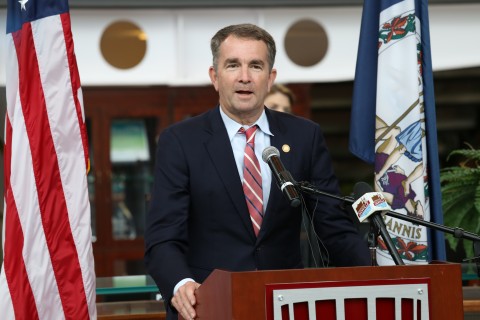 ~ Morgan Olson to invest $57.8 million to establish new walk-in step van assembly operation in former IKEA plant ~
DANVILLE—Governor Ralph Northam announced today that Morgan Olson, LLC, North America's leading manufacturer of all-aluminum walk-in step vans, will invest $57.8 million to establish a new walk-in step van assembly operation in a 925,000-square-foot plant in
Danville-Pittsylvania County currently owned by IKEA. Virginia successfully competed against Kentucky, North Carolina, and Ohio for the project, which will create 703 new jobs.
In July, IKEA announced it would shut down its Danville-Pittsylvania County facility, the company's only manufacturing site in the United States, resulting in an expected loss of approximately 300 jobs. Morgan Olson's operation will be housed in the plant currently owned by IKEA, which had planned to close in December 2019. Current IKEA employees will receive priority consideration as part of Morgan Olson's hiring process.
"Securing a project of this magnitude is a big win for Danville-Pittsylvania County, Southern Virginia, and the entire Commonwealth," said Governor Northam. "Not only will Morgan Olson ensure the future of this plant for many years to come, they will also provide valuable new jobs to hundreds of hard-working citizens of this region. As a native of rural Virginia, I fight every day to ensure all parts of our Commonwealth can participate fully in our economic growth. I am grateful to Morgan Olson, my team, and our tremendous partners for making today possible."
Headquartered in Sturgis, Michigan, Morgan Olson's legacy of building their iconic step vans began in 1946 with the production of the first "all-aluminum" step van. Today, Morgan Olson step vans are used to deliver online purchases to homes and businesses throughout North America. In 2003, Morgan Olson was purchased by J.B. Poindexter & Co., Inc. (JBPCO), a diversified manufacturing company headquartered in Houston, Texas. JBPCO has eight profitable subsidiaries, with combined revenues of $1.4 billion and 6,200 employees.