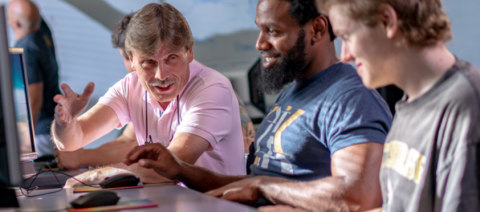 In earning this grant from the Federal government, the College will develop a virtual program, certified by the Department of Homeland Security and the National Security Agency, providing a 16-week training program of cybersecurity experts.

The 16-week program would permit the College to offer 60 students the opportunity to complete a certificate program in Cybersecurity Studies. Specifically, the program would:
Enable graduates to identify security risks to computing resources
Assess threats and develop countermeasures aimed at protecting data and assets
Develop networking and security solutions,
Balance business concerns and design infrastructure including devices and protocols.
Graduates of the program would be eligible for employment with the more than 400 cybersecurity positions available within two hours of Danville, VA.