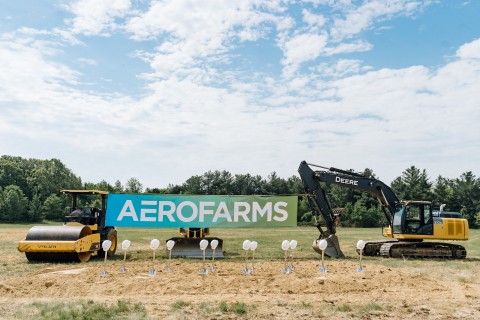 Gov. Ralph Northam announced Thursday that AeroFarms will invest $53 million to build an indoor vertical farm in Cane Creek Centre, a joint industrial park for the City of Danville and Pittsylvania County.
AeroFarms uses proprietary aeroponic growing technology to produce highly flavorful leafy greens at a rate 390-times more productive than field-grown plants.
"AeroFarms fits perfectly in this region because agriculture has been our number one industry forever," said Bob Warren, the chairman of the Pittsylvania County Board of Supervisors.
The farm will bring 92 new jobs to the area.
"This is a project that is incredibly simple," said Danville Mayor Alonzo Jones. "It's got food. It's got jobs. It makes use of a great location. And from Danville to Richmond and beyond, we worked together to make it happen."